I've been taking an increasingly added interest in all thing generally noisy. Tiny little machines of wires and circuits that create dense oscillations and waves of ambient sounds...
I recently purchased an FM3 Buddha Machine 2.0 from
boomkat.com
. A very concise and dainty piece of equipment that houses 9 different loops, i aim to buy several more to have my very own orchestra.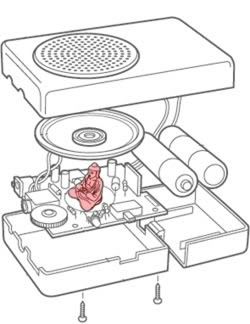 You can also download all the WAVs of the loops here:
http://www.fm3buddhamachine.com/site/?page_id=29
On a similar note is the awesomeness of
bleeplabs.com
.
They make strange little robot people with flashing minds that emit pulsating death rays of sonic chaos and digital madness. Soon they will be mine.